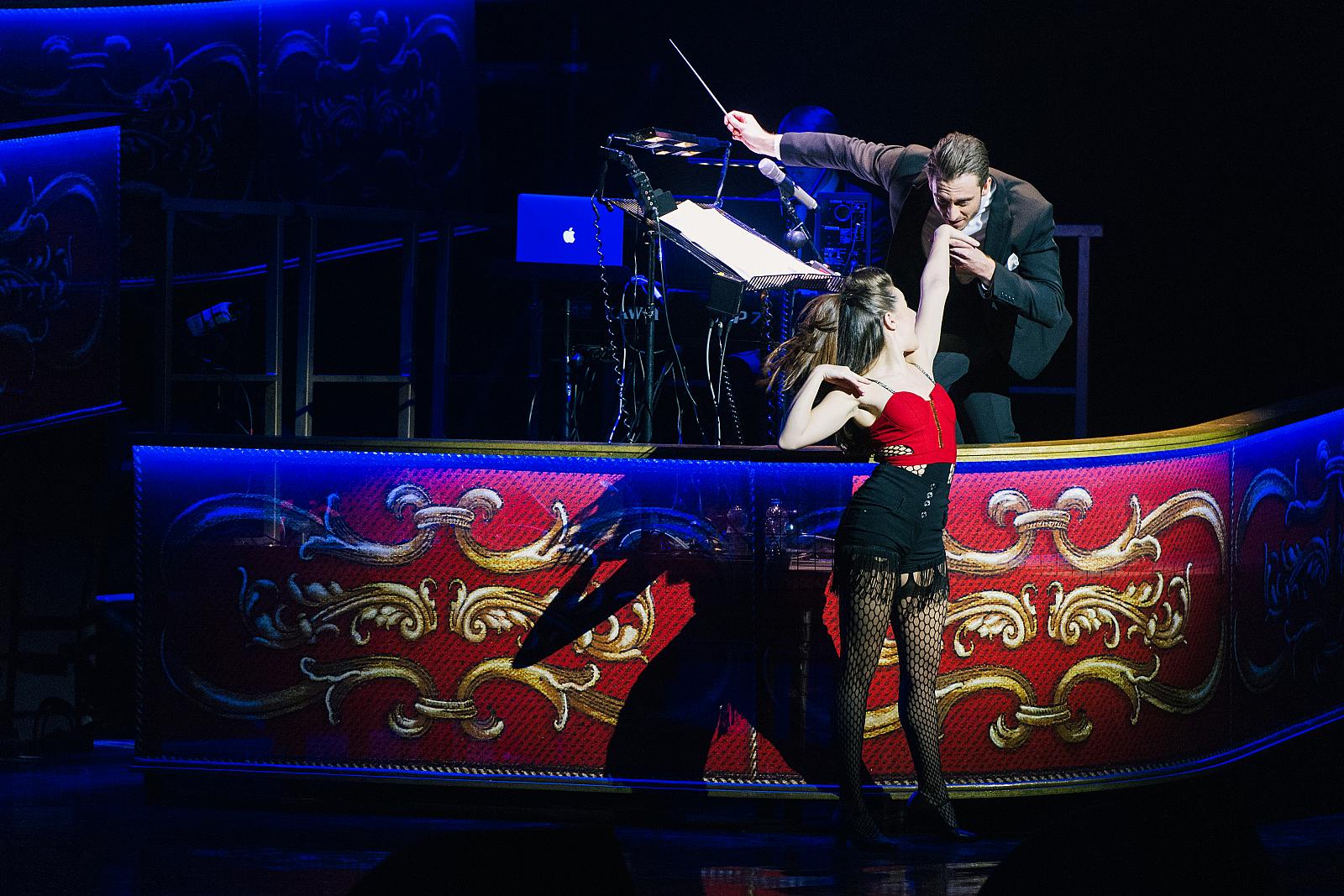 Unashamedly showbiz
Unashamedly showbiz, with the glitz and glamour to boot, The Novello Orchestra's memorable performances have thrilled and inspired audiences and performers alike. From sleek, sharp, sexy shimmering strings to the razzmatazz of Big Band-like brass and a driving rhythm section, the orchestra is as much the star of the show as the singer it performs with. The red carpet has been rolled out for a suaveness, sophistication and debonair presence that makes The Novello Orchestra an exhilarating musical experience.
When David Mahoney hand picked a group of performers for a sell-out show dedicated to musical theatre at the stunning surroundings of the Wales Millennium Centre, little did he know that it would be the beginnings of a phenomenon that would perform with some of the biggest names in showbusiness. The theatre, a favourite venue for touring musicals and shows such as the Royal Variety Performance, has become the orchestra's spiritual home and a perfect location for the spectacle that The Novello Orchestra provides; a stylish, sophisticated take on well known musical show-stoppers as well as more contemporary repertoire.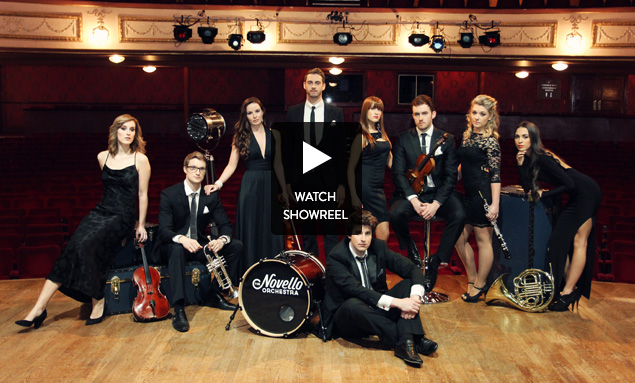 The Novello Orchestra
The Novello Orchestra has quickly become renowned for it's passionate, enigmatic performances and a charisma that has injected an energy and innovative take on the whole orchestral concept. The orchestra brings the very best of musical theatre and other genres to audiences through spectacular shows with stars of the West End and Broadway, with passionate playing, breathtaking orchestrations and the class and elegance of a night at the Oscars.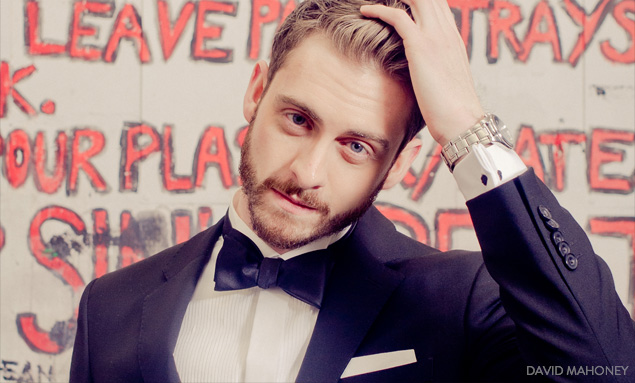 About David Mahoney
David Mahoney is no stranger to show business, having performed throughout the UK and America with Classical Brit Award winning group Only Men Aloud. His television work with the group has included a US PBS special, Children in Need Live, Strictly Come Dancing, the London 2012 Olympics Opening Ceremony, BBC Friday Night is Music Night with the BBC Concert Orchestra, numerous UK tours and the Ryder Cup Opening concert with Dame Shirley Bassey, Katherine Jenkins and Catherine Zeta Jones.
For television, David has worked as a producer for Jonathan and Charlotte (ITV1) and three episodes of Songs of Praise (BBC1), whilst development work includes projects involving Dame Shirley Bassey and Sir Tom Jones.
He has worked on productions with artists including Rufus Wainwright, Tim Minchin, Andrew Lloyd Webber, Roger Daltrey, Sophie Ellis-Bextor, Petula Clark, David Arnold, Gemma Arterton, Bear Grylls, Karl Jenkins, Alfie Boe and Joss Stone.
A graduate of Oxford University, he is a regular columnist for Cardiff Life Magazine.
As a Creative Director and Producer, recent projects have included the 2015 BAFTA Cymru Awards (hosted by Huw Stephens), the 'Life in Song' series at London's Royal Festival Hall featuring Pete Waterman, Tony Hatch, Tim Rice and Burt Bacharach, and 'Broadway to the Bay' as part of the Wales Millennium Centre's 10th Anniversary celebrations.
 @David_Mahoney